Apple MacBook Rental in Mumbai
MacBook Air Rental Mumbai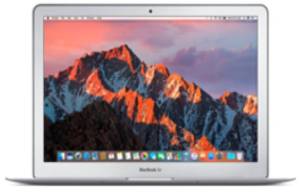 Here at Global Systems we have a wide range of Apple Equipment available for rental basis. Apple equipment is high quality, iconic and stylish manufactured by the American multinational technology company, Apple Inc. We have found that over the last few years, Apple products have become a popular alternative to windows-based software and is increasingly popular with professionals in creative and media industries, so we have built our stock up accordingly.
The range of benefits that having a MacBook provides are numerous – they are sleek, user-friendly devices that can be as basic or as advanced as you possibly need .They also make it easy for you to get access to a whole range of development tools and software which are less accessible when using Windows and other operating systems, meaning that for those with a specific set of jobs to do it can be much easier to just work using a MacBook.
The MacBook Air is one of the most effective devices out there in terms of precision and quality, and can be the ideal solution for anyone who needs to have a highly effective and detailed device that can get the job done. The device is one of the lightest and slimmest on the market with a comfortable keyboard that is very easy to use. The backlit keyboard enables you to work under any light conditions and its built-in ambient light sensors are able to detect changes in light and adjust the keyboard brightness automatically. The MacBook Air is perfect for doing your work, checking e-mail, updating social media, surfing the web, watching videos and editing photos. In short, it can be like a mobile journal, camera, booking system and work and travel planner all in the one place; for those who like to go travelling, this really is one of the most effective tools that you can have. As far as pricing goes, having a MacBook Air on Rent can be a perfect way of spreading the cost and making it more affordable.
The fact that the MacBook Air is rated by many as the finest of the Apple releases should be just one of the many reasons that this device could be just what you're looking for. The incredible range of features it brings to the table alone makes getting a MacBook Air on Rent a fantastic deal that shouldn't be missed.
Whether you're a team of creatives who need a number of MacBook Airs for their business, an individual freelancer who needs it to do their day to day job or you simply want to have a MacBook Air to have some fun working on it, then our rental options are the perfect way of making your deal more affordable.
For more information about the MacBook Air, Macbook Pro and to find out how the rental options work then please contact us now and speak to one of our specialist team. We would be happy to help.
MacBook Pro Rental Mumbai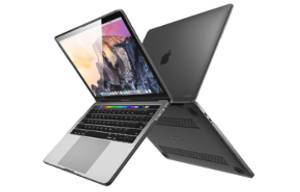 The MacBook Pro is one of the most desired laptops in the world. The depth and precision that it brings to the table is just immense, and it will help you to manage a whole range of advanced activity as well as deal with anything from just browsing the web to editing, writing and formatting content.
The fact this MacBook is blessed with a retina display just makes it even more powerful, ensuring that the new range of Macbook Pros will continue to grow and improve with every new release.
The MacBook Pro makes use of brilliant flash storage via PCIe planning, as well as 4th Gen processors all added into a wafer-thin design that is surprisingly sturdy. All of this, when put together, makes for a very attractive proposition for anybody looking for a state of the art lap top. Additionally, this is also the worlds most detailed notebook in terms of the display – it's capable of resolutions of up to 2880x1800 that provides absolutely stunning depth and detail in both text and graphics.
A MacBook Pro is an ideal choice of kit for working on anything from multimedia to design and general work activities. The range of features and apps available for the MacBook Pro make it a laptop like no other and it's one of those pieces of technology that you will wonder how you ever coped before you had one!
The display makes the most of excellent IPS technology, giving you a 178-degree viewing angle as well as a huge amount of reflection problems being removed from the screen itself – as much as 75%, in fact. The MacBook Pro used to be the dream choice that many people
Both private and business customers looking for the latest Apple Mac technology turn to Glogal Systems to rent Mac computers at a fraction of the cost of buying their own. We stock everything from MacBook Pro notebooks and Apple Mac desktop PCs to iMac computers, and Mac Pro Workstations. Whatever you need to achieve your business or personal goals is available on short-term, long-term rental plans.
For those with more specialist requirements, we also have a wide range of extras to supplement your Mac rental and provide additional functionality for conferences, presentations, events and more.