Laptop On Rent in Mumbai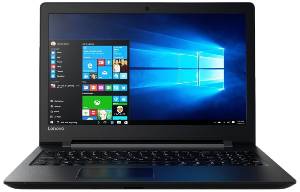 If you are looking to hire laptop, you have come to the right place! If you need to hire notebook and laptop rental for business, trainings or company use we can provide you with them according to your specifications and requirements, at your doorstep with our Laptop Rental services in Mumbai. We are experienced in providing quality services to our clients and they are more than happy to use our services.
Our Laptops are ready to use from the word go. We have already included most necessary programs and software in the notebook, so you do not have to worry about the installation and subsequent problems. Other special programs can be installed upon demand for Business Laptop rental in
Laptops are a great choice for staff who are working away from home, going on business trips, and working within temporary office premises. Laptops are easy to transport and come with fully installed software for maximum efficiency. We can install Remote Desktop software so that clients and colleagues can access their own network, regardless of their location.
If you would like for your laptop to be branded with your company logo, then we provide a service to do so. This can give your rented laptops a more corporate feel and can achieve continuity throughout your office.
If you have a large office with many employees, you don't need to worry about trying to equip everyone with laptops. We stock over 1,000 units and we can supply laptops to even the largest of businesses.
We take responsibility to ensure that all of our laptops are fully tested and cleaned before delivery. Our laptop batteries and cables are regularly updated. We also always confirm that all of our laptops are secure and are fully wiped on return to Global Systems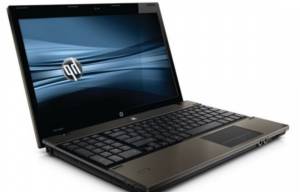 Laptops for Exhibitions
While laptops can be a great solution for office training days, they can also be incredibly useful for Business Exhibitions. Laptops can be used in conjunction with television screens to run content; a popular choice for many of our customers. Globalsystems laptops come with video playing software already installed. This means that you will always have complete creative control and can play videos on a loop. The majority of our devices also come with HD output.
Furthermore, our laptops can be delivered with CD, DVD, or Blu-Ray optical drives for all of your Exhibition needs. Our high-spec i7 laptops come with dedicated graphics cards, a feature which can be great of gaming and other visuals.
If your business will be interacting closely with clients, we can provide adaptors to connect your laptop with customers' own screens. We supply HDMI, DVI, and VGA cables which are compatible with all of our devices. In addition to this, we also supply Splitters and Distribution Amplifiers so that you can split a signal from a laptop to multiple screens.
If you are concerned about security, we can provide Kensington locks for peace of mind in exhibitions and public spaces.
Why hire laptops from Global Systems?
With Global Systems you are partnering with experienced and service driven suppliers who go above and beyond to fully understand your requirements. We will collaborate with you and tailor your rental package in-line with your specific business needs, providing you laptops from the world's most leading and trusted brands, including Macbook pros, Lenevo, Dell, HP and Toshiba.
Contact us, or simply fill out this ONLINE QUOTE form for an instant quote on Laptop Rental services