iMac Rental in Mumbai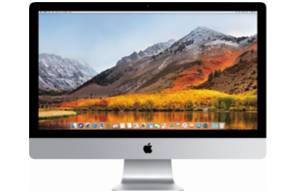 If you are considering getting an Apple Mac product then this will give you an array of options and decisions to make. Apart from the "which one shall I get?" question you will then need to consider "do I buy or Rent?"
Want an Apple Mac without the upfront cost?
Then a long term rental from Global Systems could be just what you're looking for. We have a selection of iMacs, iPads and MacBook's available for long term rental ready to use from the minute they arrive with you.
More and more people are turning to products like the iMac, Mac Pro and Macbook Air. The main reasons for this are the fact that the system itself has become so much better. OS X for Apple has been a big step forward as the new operating system is compatible with other systems which means that instead of being "niche" it can be used by professional business people rather than just for casual use.
The resulting "slim" design is indeed an impressive piece of engineering to grace any desk. However performance has not been spared and this rental imac. An ideal platform for office work, training, presentations or even exhibitions and shows To compensate for the lack of optical drive Apple have given this iMac a complete suite of alternative connectivity options including USB 3.0, Thunderbolt, Gigabyte Network, Bluetooth and Wireless Networking. To complete the package Intel Iris Pro graphics are paired with an impressive HD 1920 x 1080 LED display.
Our contracts are flexible, meaning if you need to extend or cut short the rental period at any time, you just need to let us know and we'll do the rest.
Free support 
When you rent your Apple Mac from us, you'll get access to our expert over the phone support service as standard as well as replacement equipment in the unlikely event that any hardware should fail at no extra cost.